Welcome to Perry Construction, my name is Curt Perry and I want to thank you for taking a few minutes to look at my website. I hope it gives you enough information that you will consider our Construction Co. for your next building, cabinet or furniture project.
I started this company on the pretense of an honest days work for an honest days pay. This precept motivates me and my staff to maintain a relationship with clients that provides the highest quality workmanship and production at a fair price. Service to our clients is our number one goal, and having satisfied clients has been our reward since the start of this company.
We have progressed from a production home framing company in 1987 into a company capable of handling the job from start to finish or any of its components in between.
From initial planning to on site management or any areas in between I can make your journey thru this highly technical building environment more efficient and rewarding.
Please feel free to contact me and i can help make your next project become a reality.
Thank You,
Curt Perry
Perry Construction Co.
450 Topaz Rd.
Belgrade, MT.
59714
406-581-7762
Mahogany Tressel Table with Granite Tops, Custom Mortise and Tenon Arch top Mahogany Chairs with distressed leather seat and backs.  Very large and Beautiful Dinning Set hand made by Perry Construction in our Custom Shop For One Very Pleased Client.  This Table is actually built in three sections and can be Moved about or taken down to accomodate differing numbers of guests, rather unique!
Reclaimed Fir Plank table.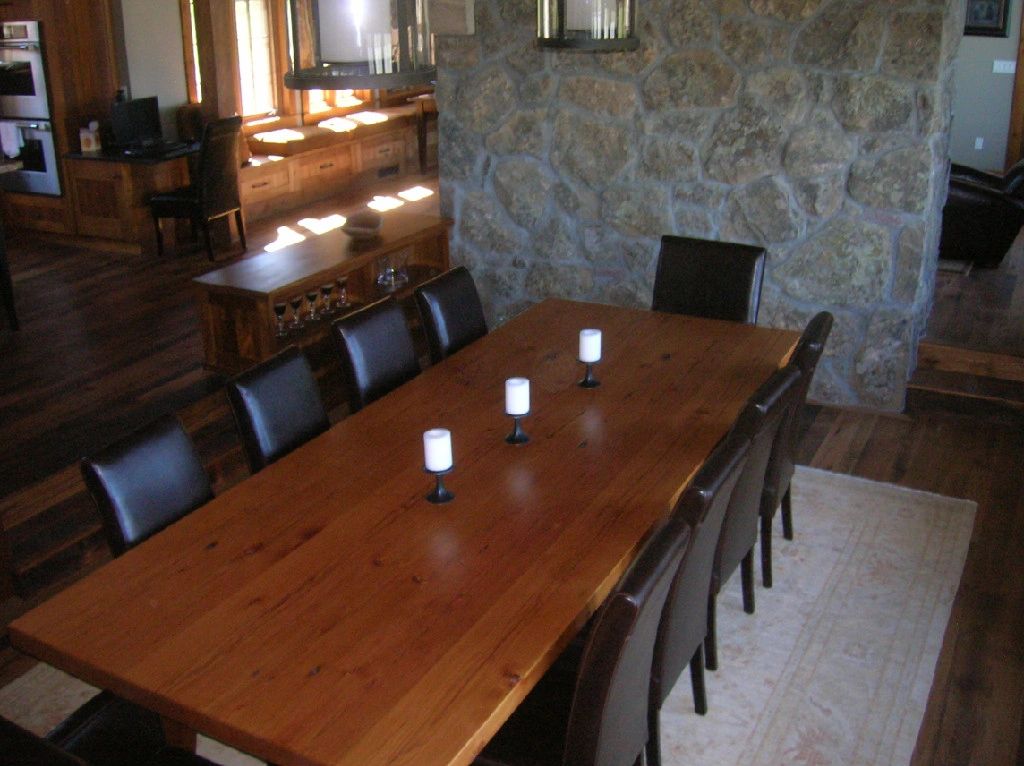 If you would like to contact Curt directly please feel free to email him at curt_perryconstructionco@q.com and he will be happy to answer any questions.